A life coach is a trained professional who helps you identify your goals and develop an actionable plan to achieve them. Coaching is different from giving advice, consulting, and doing therapy. You would hire a coach to help you with a professional project or a personal goal. It is still a foreign concept to some people. Below are some of the most common misconceptions about coaching: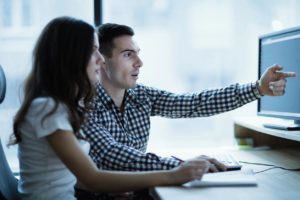 Misconception #1 – Coaching is for underperformers: It's actually quite the contrary. Underperformers are very unlikely to invest time, energy and money into coaching. People who seek coaching are usually over-achievers – CEOs, world-class athletes, and entrepreneurs. They choose to work with a coach because they know they can achieve their goals faster if they get professional help. Oprah Winfrey, Bill Clinton, Hugh Jackman, and Leonardo DiCaprio are just a few celebrities who have worked with life coaches. Do you think they are underperformers?
Misconception #2 – Coaching is like therapy: Here is the definition of therapy, psychotherapy or counseling: "Treatment of psychological, emotional or behavior disorders for the purpose of modifying or removing existing symptoms.". The goal of therapy is to diagnose a condition and then cure it. Therapy is usually about the past. Coaching, in contrast, assumes there is nothing wrong with you. It focuses on the present and the future and comes with accountability.
Misconception #3 – Coaches are like consultants or mentors: Consultant/mentor comes in, shows you how to solve your problem and you are done! Unfortunately, since you were handed a solution, there is no growth. Plus, when someone tells you what to do, you will most likely resent them and will not follow through with the plan. A coach, on the other hand, comes with a fresh outside perspective. She asks you strategic questions that are designed to make you dig deep and seek your own solution. When you come up with your own plan, you are much more likely to implement it.
Misconception #4 – Coaching is a spiritual process: While coaching requires self-discovery, it doesn't involve any spirituality. Coaching is objective, practical and most importantly, result-driven. There is no need for incense, meditation or chanting. 🙂
Still not sure about coaching? We completely understand! Coaching is not a theory to be sold – it is an experience to be had. If you are a driven achiever who is committed to turning her dreams into a reality, contact us now for a FREE powerful session. In this hour, we will dig deep, discover your limiting beliefs and create a massive action plan to help you crush your goals.
Book a Complimentary Coaching Call