In life, there is no single solution that improves every situation or solves every problem. What works for one person or situation, may not work for another person or situation. Consider a hammer. It is an essential tool for a carpenter but you can't build a house just with a hammer. You still need a saw, screwdriver, level and etc.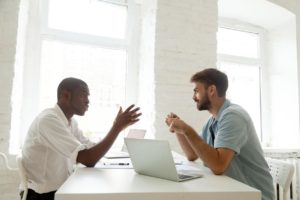 Coaching has been proven to be one of the pillars of top-performers' support system, along with therapy, mentorship, and personal (fitness) training. However, coaching is not for everyone. If you are like one of these people, coaching may not be the best investment for you:
1. You are unambitious. You are simply happy with where you are in life – wealth, health, career, etc. You don't see a compelling reason to work harder to improve things.
2. You are successful and intelligent. Because of that, you have it all figured out. You are convinced that what got you here will definitely get you all the way over there.
3. You are not goal oriented. You want to live life one day at a time and see where it takes you. After all, that's how CEOs, billionaires, and Olympic medalists become so successful, right?
4. You are not interested in self-discovery which teaches you to come up with your own solutions. You just want someone to tell you what to do now. Hint: Get a consultant!
5.  You want to vent and you want to be heard. You value support and empathy more than a challenge to grow. Hint: Get a therapist!
If you are not like one of these people described above and you have a goal you must achieve, contact us now for a FREE one-on-one coaching session by clicking the button below!
Book a Complimentary Coaching Call