Upon request, we can provide you with a list of over-achievers whose lives have been transformed through our coaching partnerships. Below are just a few these people: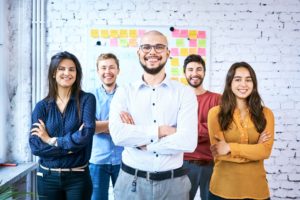 "I find it hard to put into words how Berk's questions and listening contributed to a breakthrough for my own process." -Richard Graystone, CEO, Tribin, San Francisco, CA
"Berk gave me direction and structure. I can trust him bringing the best out of me." -Johan Bergenudd, CEO, AngleChat, Stockholm, Sweden
"Berk asks the right questions." -Jason Howard, CEO, PageSmack, Saskatoon, Canada
"Because of Berk's support, I am more confident at work." -Michela Sainato Ph.D., Product Manager, Microsoft, Seattle, WA
"Berk's coaching was one of the best experiences of my life." -Marco Marquez, Business Consultant, Miami, FL
"I am where I want to be because I hired Berk as my coach." -Andres Gonzales, Entrepreneur, Trenton, NJ
"I don't believe that if I had not had coaching with Keiko I would have written my book or completed it as quickly as I did. She's a coach that delivers results!" -Rebecca Parry, VP Customer Engagement, Los Angeles, CA
"Berk draws from a wealth of experience. He challenges your thinking in ways your friends, family, or boss can never do." -Rich Deneen, Principal/Owner, Lucya LLC, Pittsburg, PA
"Keiko helped me better organize, prioritize, and tackle the things that needed to be improved. She will help you create a roadmap for your success too. You'll be lucky to work with her." -Evren Holland, CEO, Makerswheel, Los Angeles, CA
"Working with Keiko gave me an opportunity to define what was important in my life and to identify ways of reaching my goals." -Polina S., Scientist, Berkeley, CA
"Berk helped me develop new confidence and a love for my job." -Nicole L., HR Manager, Hoboken, NJ
"Working with Berk has opened my eyes to the opportunities I already have and gave me a spark to discover the ones that I have always dreamed of. I have also learned specific methods to make my progress easy and exciting. It has been an amazing experience to have a coach whose sole focus is guiding and inspiring me to be the best version of myself." -Zaara, Principal at KittenChops Illustration, Seattle, WA
"Before working with Keiko I felt stuck in a mindless daily routine, afraid to examine my long-term goals because they seemed so far out of reach. Keiko immediately helped me recognize what outcomes were truly important to me, identify and reverse the mindsets that were holding me back, and break down big goals into simple, actionable steps. I now have a clear path to achieving the career goals that really matter to me." -Stefanie Borys, Owner of Stefanie Borys Design, Bozeman, MT
"It is refreshing to have Berk help you define and address the blind spots and personal habits that slow down your business' growth and prevent you from reaching the prosperity you seek." -Ari Laquidara, Founder of Tech Hero, El Cerrito, CA
"Keiko is a great champion to have when you're trying to carve a path forward and your mind is in a muddle. I highly recommend her!" -Ruchi Vyas, Scientist, San Jose, CA
"Berk's difficult questions eventually brought out the ultimate goal in me, something that had been lost after all these years. He also made me see what is truly stopping me from achieving it." -Viknesh S., Movie Director/Producer, San Francisco, CA.
"Berk helped me eliminate obstacles that were impeding my progress. I am definitely benefiting from my new-found tenacity." -Rabekah P., Seattle, WA