Mastermind For Business Leaders
Your life is a direct reflection of the expectations of your peers. Join a community of entrepreneurs who play the life game harder than you.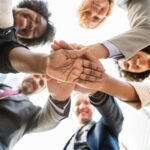 Details
8-week program for an intimate group of 10-15 participants only.
The first session is $10 only. If you wish to continue after the first session, it is $700.
Wednesdays at 12 PM PST, beginning January 11th, 2023. (Sold out)
Wednesdays at 8 PM PST, beginning February 1st, 2023. (Sold out)
Apply For The Next Group.
Master the psychology of leadership to create results.
Network with high-achieving leaders.
Learn from the success and failure stories of top performers.
Raise your standards and be held accountable for your commitments.
Serious and appropriate applications only.