Mastermind For Business Leaders
Up until now, this program was only available to our private clients, most of whom are executives of Fortune 500 companies and founders of startups. This is the first time, we are making it available to the general public. We are accepting 10 high-performing leaders. Secure your seat now.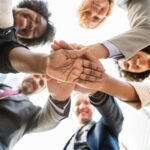 Details
8-week program for an intimate group of 10 participants only.
The first session is $10 only. If you wish to continue after the first session, it is $700, a total of $710.
Thursdays at 12 PM PST, beginning April 6th. (Sold out)
Apply For The Next Group
Master the psychology of leadership to create results.
Learn from the success and failure stories of top performers.
Raise your standards and be held accountable for your commitments.
Bonus
An hour of personal one-on-one coaching at the end of the 8-week program. ($1500 value)
Access to a private Facebook group of attendees.
Suprise guests appearances who are excellent CEOs.